×
Add products by clicking the Select buttons
×
Apply for a Loan
---
Open an Account
---
Cash Rewards Mastercard
The card that's always on your GOOD side. With the Achieva Cash Rewards Mastercard, you earn up to 1.5% cash back on every purchase, including those recurring payments. Want to transfer your high interest credit card balance? No problem – transfer your balance from any card with a great fixed rate and no annual fee. View a complete guide of all MasterCard benefits | Rewards MasterCard rates
Mastercard Secured Credit Card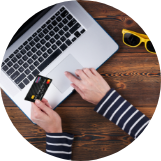 Mastercard Secured Credit Card
If you need to rebuild your credit, our shared secured card is the perfect choice. Responsible use of the Mastercard Secured Credit Card will help boost your credit in the right direction. Have peace of mind knowing this card has no annual fee. View a complete guide of all MasterCard benefits here.
Home Equity Line of Credit (HELOC)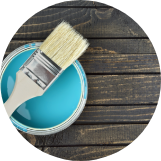 Home Equity Line of Credit (HELOC)
Whether you're considering a major home remodeling project or just want peace of mind in an emergency, a HELOC may be a good option for you. It's a great way to get the funds you need when you need them. Take advantage of your home's equity with low rates and flexible terms.
Personal Loan
We offer a wide variety of loans to fit your individual needs. Whether you're making a large purchase or dealing with unexpected circumstances, Achieva has a solution that works for you. Apply today and get the money you need to move forward and achieve your financial goals.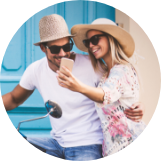 Shared Secured Loan
Borrow against your Achieva savings or money market accounts as collateral for your loan that will continue to earn dividends. We offer flexible terms and low rates which make a shared secured loan a smart choice.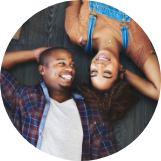 CD Secured Loan
Borrow against your already established Achieva Certificate of Deposit (CD) to secure a personal loan. There's no early withdrawal penalties and you'll continue to earn dividends on your CD.
Achieva Checking
Achieva Checking
If you don't need all the Checking+ benefits, we offer a free checking account.
Achieva Checking Plus
Achieva Checking Plus is an interest-bearing account, which means the more money you save, the more you earn. Checking Plus has all kinds of perks, too, from discounted movie tickets, health and vision savings, to shopping and travel discounts, to identity theft protection services, all for a low monthly fee of $6.95.
Savings
Saving for something special? Set yourself up for success with Achieva. Our savings accounts have no monthly service fee and are interest-bearing accounts, which means the more you save, the more you earn.
Premier Money Market
An interest-bearing account that typically pays a higher interest rate than a savings account. Minimum balance of $2,000. Includes unlimited withdrawals and write up to three checks per month.
Relationship Money Market
Relationship Money Market
Being a long-time member has its perks! Members of at least 25 years can earn an APR of 0.42% with a minimum deposit of $250,000.